2019 has been a massive year for music, with both new artists and seasoned professionals making headway across the charts and on tours across the country. With the ever increase of music streaming services, one artist in particular clocked over 6.5 billion streams globally on Spotify alone.
Frank Turner started the year off by releasing the break away EP from Be More Kind. Don't worry – EP was released on the 24th January, before Frank headed off on a 9 stop arena tour of the UK, with support from Jimmy Eat World and Grace Petrie. Not long after getting back off tour, Try this at home – Adventures in songwriting was released to the general public, on the 21st march, which came with in store appearances and book signings across the country. Without a moment to rest, Frank then went on to record the music for his second music release of 2019 – No Man's Land. A concept album about forgotten women in history, this album divided the Frank Turner army, with news articles accusing Frank of mansplaining, and a particularly brutal NME article claiming the album is only about Frank himself. Nevertheless, Frank went on to tour America and the UK with a new style of show, playing a solo acoustic set before a full band 'unplugged' set that followed. Although I liked the change, I would rather see the high energy, bad dancing Frank we are all used to. The man who never stops touring has also released tour dates for across the world next year. (find dates here). Somehow, in the midst of all this, Frank also found the time to get married and go on a honeymoon with his new wife, Jess Guise.
As well as going under his own name, Frank's side piece – Möngöl Hörde – played their first show in over a year at 2000 Trees Festival, followed by an American invasion in December. The Hörde also released two tracks on streaming services this year. Godfrey Newman and Selfiestixamitosis collected over 60,000 streams between them, on Spotify alone. Not a bad year for Frank and his crew.
After the run of shows opening for Frank Turner early on in the year, Jimmy Eat World played a surprise show at the Rebel Lounge in Phoenix, AZ to celebrate 25 years of shows, before announcing their 10th studio album. Surviving was released on the 18th October, and featured 10 tracks. A mix of styles, some that we are used to from the band, and some new to all, this album went down a storm. Jimmy Eat World played a few shows in the UK, and have announced they are the Thursday headliner at 2000 Trees 2020.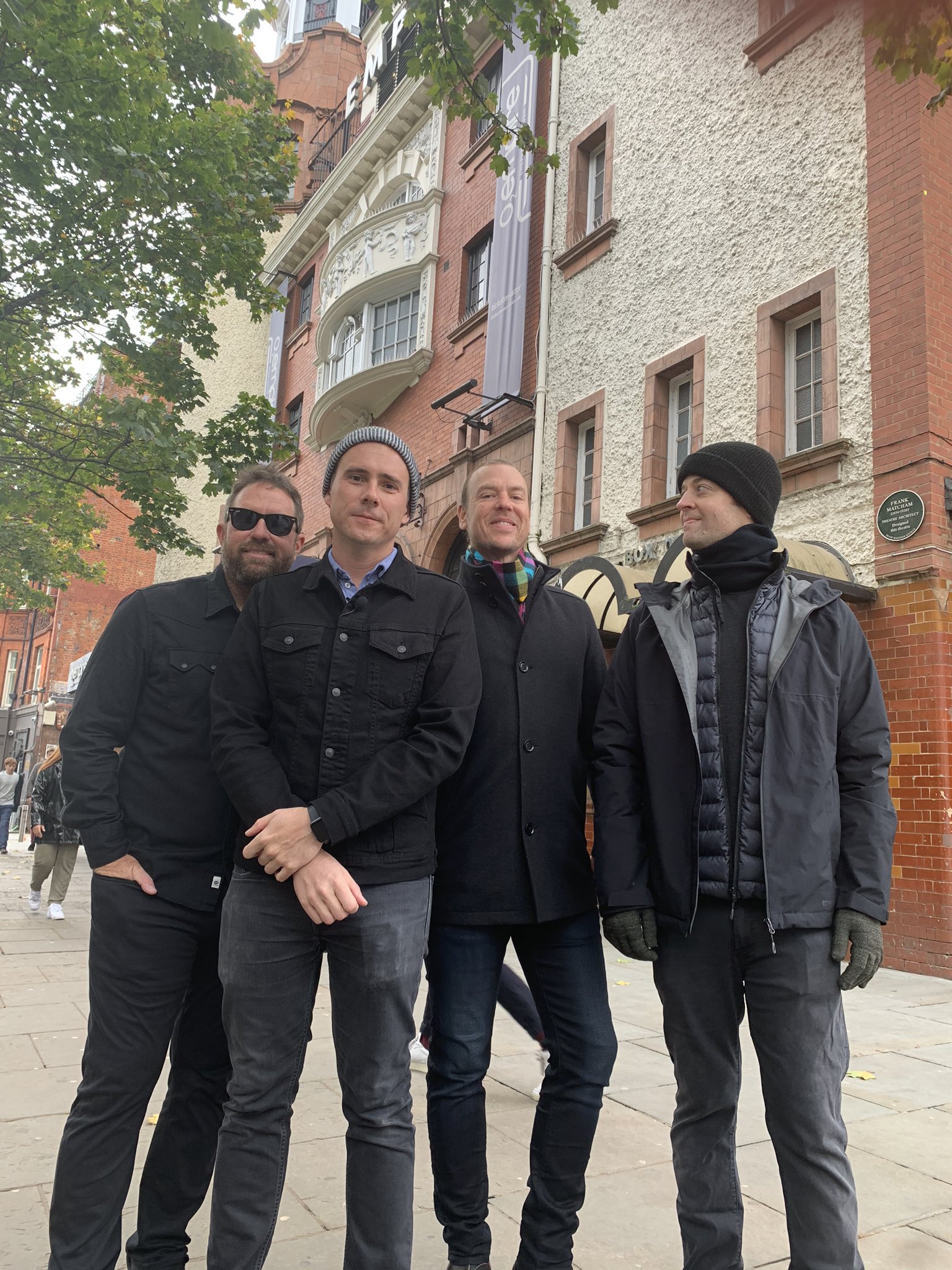 The Story Is, the fourth studio Album from folk-punk legends, Skinny Lister was released on the 1st March this year. The six piece's latest release is as high energy as normal, and a massive 2 UK tours as well as some overseas shows. As well as filming and producing 3 music videos, the band also joined Frank Turner for his Lost Evenings festival in Boston.
Bristol based musician Gaz Brookfield has also had an amazing year. Lostfolk was released on the 1st October, before Gaz set out on a staggering 33 stop tour, touching every corner of the UK. The tour was concluded on the 14th December at SWX in Bristol, with the full band playing, as well as support from Jake Martin and B-sydes, who accompanied Gaz on all his shows.
Séan McGowan had a great year. Curate Calm, Create Chaos was released on the 1st November, before Séan also set out on tour. His tour had mixed success, with Bristol and Southampton selling out almost immediately, but also with a less successful show in Bideford to a small, but appreciative crowd of 12. Séan finished off his tour with two shows at his home venue, The Joiners, in Southampton.
The end of the year cannot go by without a mention of Green Day. After releasing their Woodstock 1994 performance on vinyl for record store day, the band announced in September that they would be going on tour again, with Fall Out Boy and Weezer, as well as a new album, Father of all Motherfuckers, due to be released next year.
Hello Exile, the sixth studio album from The Menzingers was released this year. After the great success that came with their previous album, After the Party, in 2017, the latest album came out with a bang, with the first two tracks, America (You're Freaking Me Out) and Anna, clocking over 1.2 million streams each on Spotify alone. This was also accompanied by a world tour, starting stateside and coming over to Europe, the UK, and then over to Australia and New Zealand in 2020.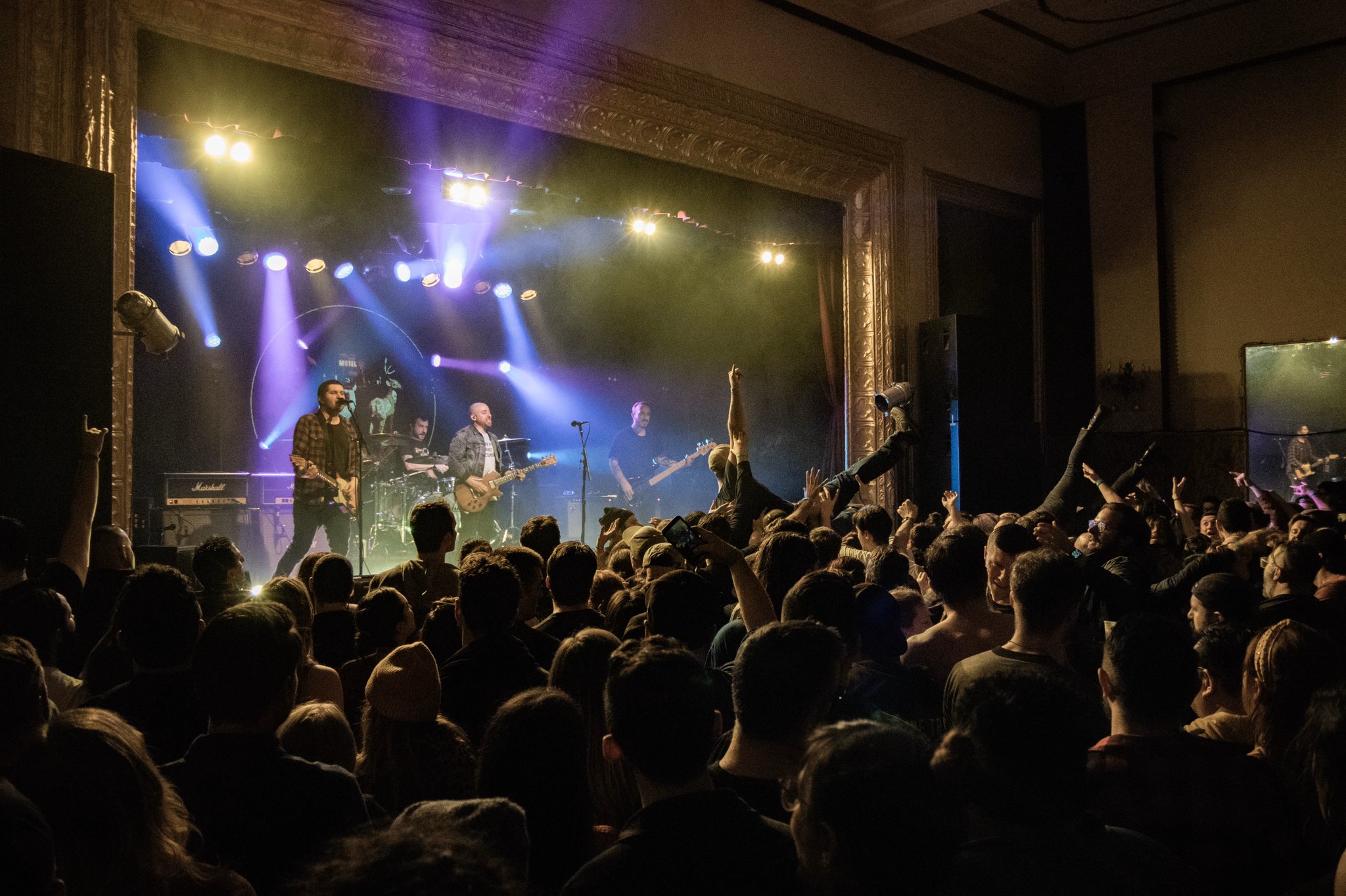 Newcastle's The Wildhearts made an epic comeback this year, with a new album, Renaissance men, being released, and a UK tour to go with it, as well as popping up at a few festivals. One tack, Let em go, also featured Frank Turner on vocals.
Dancing On Tables have gone from strength to strength this year. I first caught the band at The Fleece, in Bristol, as part of Dot to Dot festival 2019, and since then have gone on to release a new EP. Transpose was released in the summer, and includes a cover of Bruce Springsteen's Dancing in the Dark.
Scott Hutchison's death in 2018 is still something that is raw with a lot of people, with Tributes and covers of his music being played across the world by many different artists. In 2019, Tiny Changes: A Celebration of Frightened Rabbit's 'The Midnight Organ Fight' was released, with profits going to Tiny Changes, the mental health charity set up in Scott's honour. 15 different artists featured on the record, including Scotland's own Biffy Clyro, as well as Craig Finn from The Hold Steady, Daughter, the Manchester Orchestra and many more. Tiny Changes is still promoting mental health, and can be found here.
IDLES also went from strength to strength this year. Although they didn't release any new music, they did tour the country – and the world – with the future looking bright for the five piece band from Bristol.
Northern Ireland's Two Door Cinema Club released their latest album in 2019, titled False Alarm. The band started releasing the songs from this album slowly over the spring, with Talk, coming out on the 18th March, Satellite on the 24th April, and Dirty Air and Once being released in the lead up to the full album launch on the 21st June. This was paired with a 6 show UK arena tour, and playing the Other Stage at Glastonbury this year.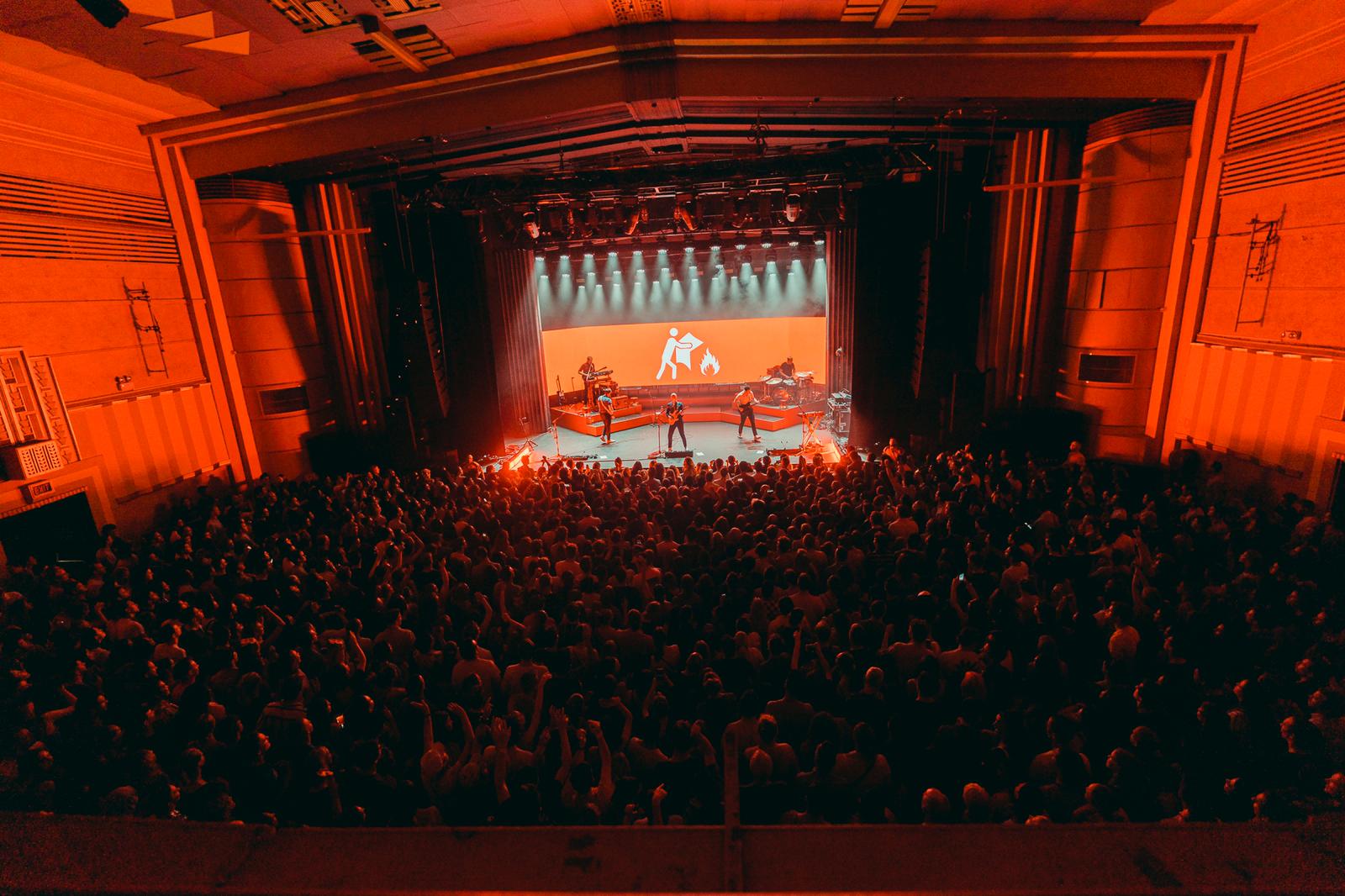 New Chums, an indie rock band from Phoenix, Arizona, had a successful year. They released their latest EP, I Won't let you go across all streaming services and physical copies available through their webstore. The five track EP delves into love and relationships, and sounds pretty fucking awesome in my opinion.
A five track EP was released from Get Cape. Wear Cape. Fly. this year, from his performance with the full band at 2000 trees festival. Sam Duckworth has also been at it on the political side of things, coming out with the Arty Political Broadcast, available on all streaming services.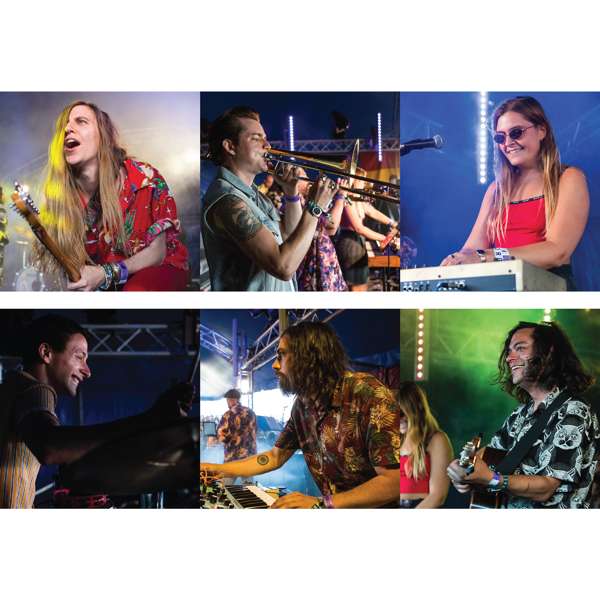 Anything about music of 2019 cannot go by without some honorary mentions to some artists who have exceptionally well this year:
Lewis Capaldi, who has taken the nation by storm.
Ed Sheeran is still at it, being named BBC Radio 1's artist of the decade.
Lil Nas, for his chart topper Old Town Road, as well as efforts made in the Black and LQBTQ+ community.
Rag'n'Bone man, with Human and Giant, the massive chart hits.
Billie Eillish. Whatever you think of her, she has boomed this year.
Post Malone, who has continued to make smash hit records
Sam Fender, whose debut album Hypersonic Missiles has risen in the charts.
2019 was also a big year for music festivals. Although Boardmasters, the festival by the sea, had to be called off due to the weather, there were many other big events across the country. Glastonbury celebrated its 49th year, and next year's big 50 is set to be good. 2000 Trees, Cheltenham's medium sized festival, hosted a range of artists, with Frank Turner, You Me At Six and Deaf Havana all headlining across the three day event. Beautiful Days 2019 was also a big festival, with Skunk Anansie, Ziggy Marley and The Levellers headlining.
With 2019 being such a big year for music, I must thank all the musicians, as well as the fans for making it how it was. Here's to 2020 being just as good, if not better.