After releasing the first two songs his latest EP "Curate Calm, Create Chaos" within the last couple of months, Seán McGowan announced today on his social media that he will be leaking the next track to everyone who has already purchased tickets for his upcoming shows in November and December.
The shows are selling out fast, with Bristol, Winchester and the first night in Southampton already sold out, and other venues selling out quick.
Link to get tickets here.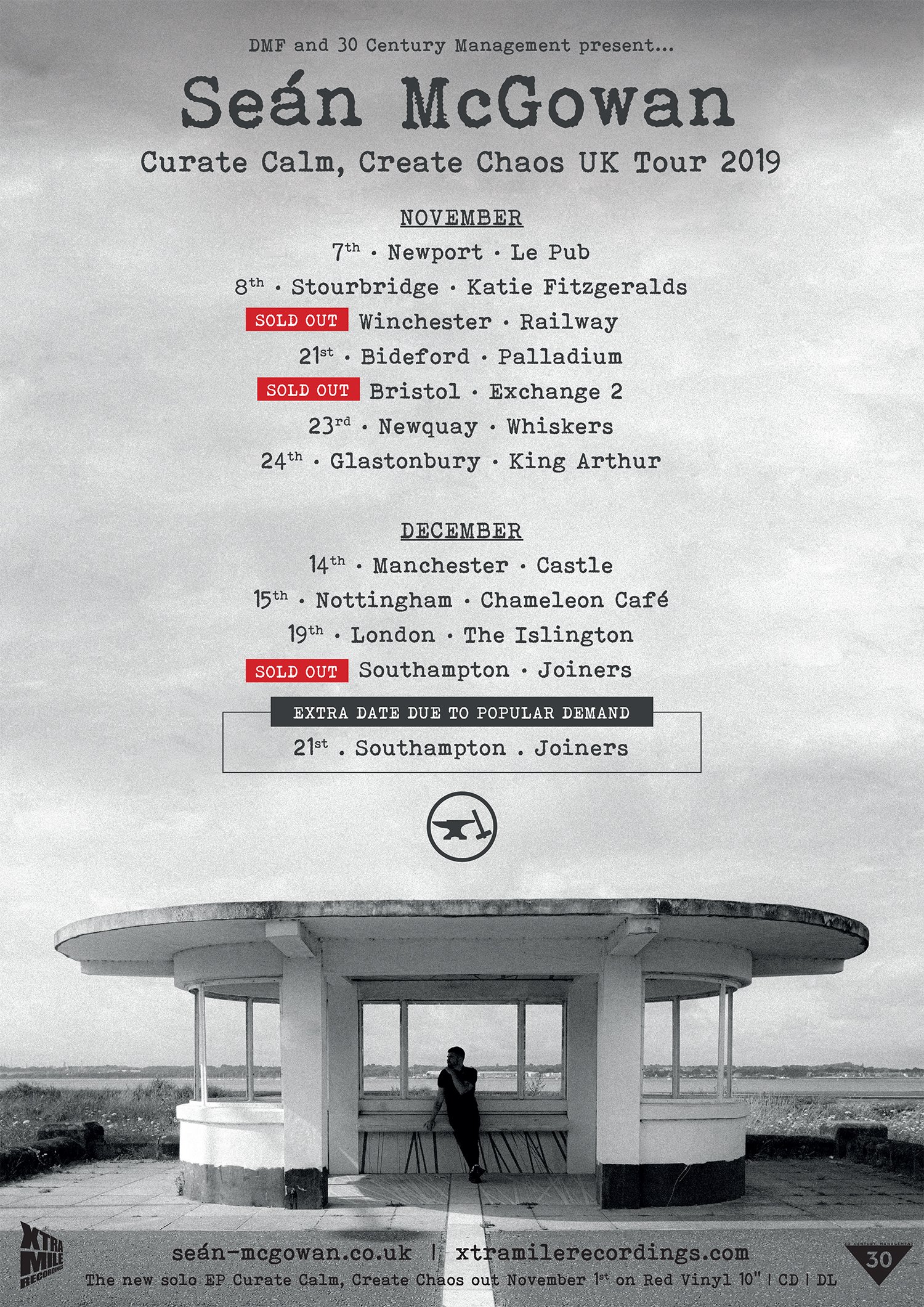 The full EP is due to be released on the 1st November on Xtramile Recordings, Seán's third release with the label (although I'm unsure how the Label is reacting to the news of the leak…)
Seán is also doing a run of shows in Ireland this month, supporting The Slow Readers Club.
Tickets for these shows can be found here
More:
Southampton's Seán McGowan recently released the second track off his new EP "Curate Calm, Create Chaos". Here's what I thought…